EN: New and traditional music, electronic, dance performances, video collages and club culture: from July 28th to 30th the German-Turkish interdisciplinary festival #disPlaced - #rePlaced presents artists of Turkish origin in the foreground of the current political situation in their homeland. The focus will be directed towards those who have been uprooted and have re-rooted themselves in either the European or Berlin diaspora. Furthermore, Istanbul based creatives whose art is politically charged and who fear persecution are invited to the festival. Questions about place, homeland and identity are the focal point and issues of queer communities and women's rights will be particularly emphasized. Within the framework of the festival discussions, a children's concert, a reading, two workshops as well as a club night in neighboring Kater Blau will take place. The project is curated by Berlin and Istanbul based Ipek Ipekçioğlu.
2016: Publication
The Book SO36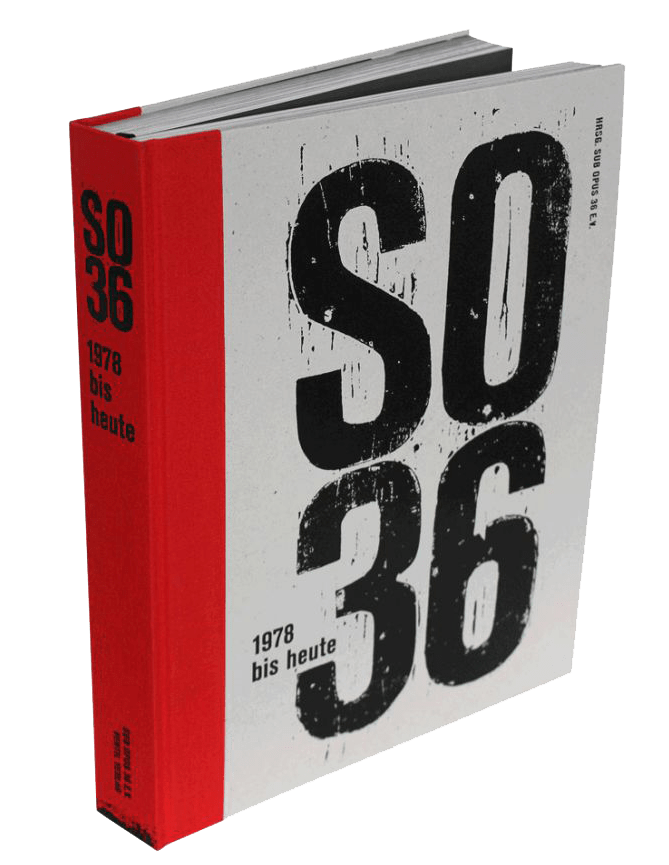 The SO36 club is an iconic music club on Oranienstrasse in Berlin - Kreuzberg, Germany. Just in time for SO36's 36th anniversary, a brand-new book - 240-page punk rock magnum opus - illuminates the history, present and future of the iconic club SO36 in Berlin-Kreuzberg through personal texts, stories, unpublished photos, interviews and even a complete gigography of the shows.
The SO36 in Berlin's Kreuzberg district is since 36 years a magical place for alternativ music , radical left politics, wild excesses and violent flash. A place for punks, hippies, Burner, hedonists , drag queens, transgenders, queers, Turks, Arabs, immigrants, homosexuals , heterosexuals and other luminaries . From punk concerts to techno or middle eastern music. Known also for it's social – political activism SO36 is a symbol of a raging ¬Stadtteils - Squatters vs. Cops , neighborhood militia , solidarity actions , political struggle and for no-hierarchy teamwork at SO. A journey through the history of Germany subculture. This is the place, where i started to DJ in my first time ever. I wrote a text about how i started to DJ and my feelings about my 18-years dj-residency at the Gayhane-Homoriental party existing since 1998 and SO36 Club.
Article: Tagesspiegel, 12.04.2016
2015: Workshop
★ KOLLEKTIV
BRUNNHILDE ★
DJ Ipek as DJ-Workshop Instructor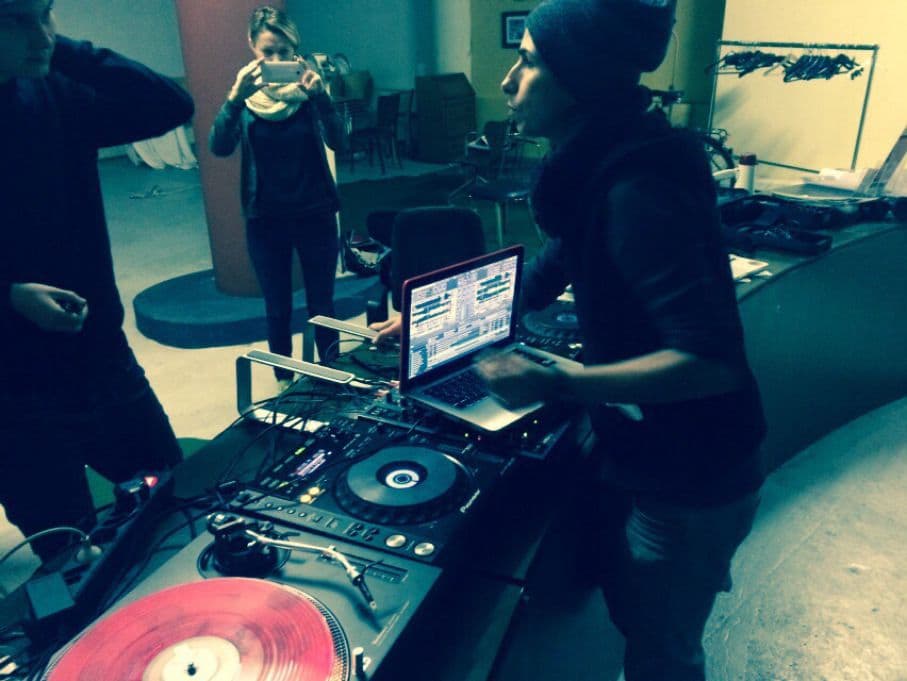 DJ Ipek Ipekcioglu offers DJ / She-J workshops especially for female participants all over the world. Since six years ipek has been working with Brunnenpassage and developed the ★ KOLLEKTIV BRUNNHILDE ★

Brunnhilde is a She-J / DJ collective, composed of several women. Founded six years ago at a seminar in Vienna Brunnenpassage in Ottakring led by DJ Ipek Ipekcioglu & Susie Sweet. The management of the six-month training course by internationally renowned djns as DJ Ipek Ipekcioglu from Berlin, which mediate in the form of intensive workshop modules artistic and technical knowledge, including music customer, dealing with DJ equipment and software, programming, music production and self-marketing. The training of women djns breaks to stereotypes and enriches city life by musical diversity. The DJn collective is an indispensable part of the Viennese music scene. From 2014-2016 the djns were booked for around 150 performances and workshops. In addition, the collective DJn Brunnhilde received the international award »factor art« the German »Montag Foundation Art and Society« category in 2011. 2014 had the collective at the sound design for the project »state of human being« at the National Theatre / Vienna.

Watch out for new She-J course: http://www.brunnenpassage.at/projekte/musik/brunnhilde/, https://www.facebook.com/brunnhilde.kollektiv/photos
2016: Publication
Comfortzone
CookBook

I contributed three typical food-recipies from Turkey. Comfort Zone is a unique bilingual Berlin cookbook featuring the stories of more than 25 migrant Berliners and the foods and recipes that represent their multi-cultural journeys. With over 50 recipes from all over the world, this book celebrates the cosmopolitan nature of Berlin and explores the concept of what »home« means in our globalised world. The Comfort Zone - Berlin Cookbook will offer readers an insight into the people, places and cuisines that have, and continue to contribute to the distinct and diverse vibrancy that characterizes Berlin. The English-German bilingual book consists of 328 pages, more than 200 photos, 54 recipes, with foreword by Mary Scherpe. Links: Comfortzone, Buy